In the world of home building, the system you choose for your roofing project is crucial. Whether it's for a new roof or a roof replacement, a high-quality roofing system is the best bet to ensure that the home remains safe and structurally sound for years to come. One of the best roofing materials available, at an affordable price, for professional home builders and contractors is the CertainTeed Landmark Pro series. These shingles come in a variety of colors and styles and offer both durability and beauty. In this article, we'll highlight the five biggest reasons why these shingles are a top choice for contractors and homeowners alike so you can make an informed decision.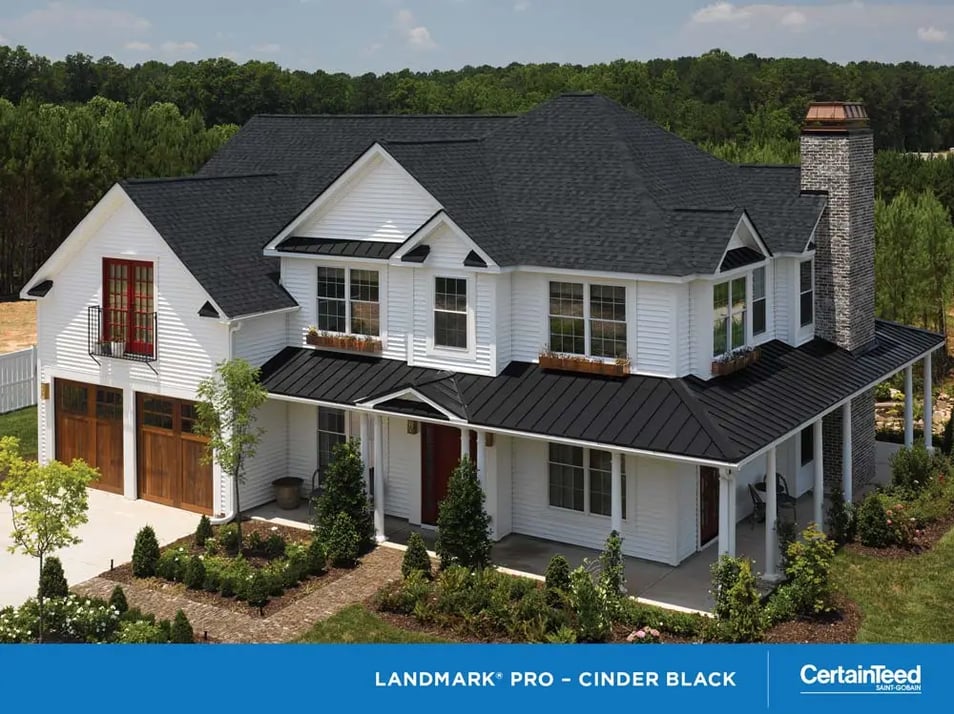 Overview
Landmark PRO combines the reliable quality of Landmark with enhanced durability and brilliant Max Def colors. Crafted with two laminated layers to replicate the dimensional appearance of authentic wood shakes, Landmark PRO delivers peace-of-mind for projects that require a premier aesthetic without breaking the bank. Supported by a 100+ year industry experience of trusted performance, all Landmark PRO shingles come with CertainTeed's industry-leading, lifetime-limited warranty.
Warranty
CertainTeed guarantees that its shingles are free from manufacturing defects and offers the added assurance of SureStart™ protection. Here are the key points of the warranty for Landmark® PRO.
Lifetime limited transferable warranty - residential

50-year limited transferable warranty - group-owned or commercial

30-year StreakFighter® warranty

10-year SureStart™ protection

15-year 110 mph wind-resistance warranty

Wind warranty upgrade to 130 mph available. CertainTeed starter and CertainTeed hip and ridge required.
Additional Information
Take a look at some of the key differences for why choosing CertainTeed is a smart move:
Classified as UL 2218 Class 3 Impact Rated

Certified as meeting the industry's toughest third-party (UL) manufacturing quality standards

Class A fire-resistance rating

Thirty year StreakFighter® algae-resistance warranty
Unique Benefits
1) Durability and Longevity
These roofing shingles are built for durability. They are made using materials that hold up well over time, even in harsh weather conditions. QuadraBond technology securely bonds the layers of the shingle, ensuring roofs withstand wind and weather while retaining their beauty and performance. With an industry-leading four points of adhesion and supported by CertainTeed's superior warranty, QuadraBond offers excellent quality and extra protection against shingle delamination.
2) Algea-Resistant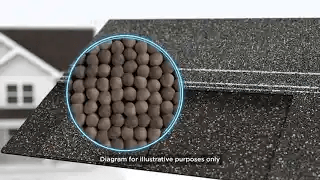 The Pro Shingles also have a distinctive quality that sets them apart from many other types of shingles on the market - they are designed to resist algae growth. StreakFighter® technology offers dependable, long-lasting defense against unsightly black streaks caused by algae. StreakFighter, with copper-infused surface granules possessing natural anti-algae properties, prevents algae from forming on shingles. This superior protection helps roofs retain their color and enhance curb appeal for years to come.
3) High Grade Adhesive
CertaSeal is a high-quality adhesive made by blending asphalts and polymers. It seals shingles on the roof, protecting against wind uplift, shingle blow-off, and moisture infiltration. Unlike hard sealants that can dry out and crack, this adhesive remains flexible and can adapt to structural shifts caused by temperature and weather changes over time.
4) Easy Install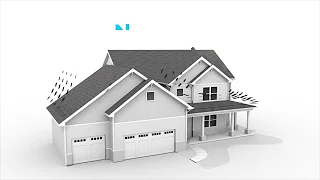 For years, the wide nailing area of NailTrak® has assisted contractors in quickly, accurately, and confidently installing these shingles. NailTrak eliminates any uncertainty with its three distinct lines, providing a generous nailing area and a smaller one for steep-slope applications. Guide nailing easily and effortlessly with these Landmark premium shingles.
5) Incredible Max Def Colors
With Max Def colors, these Landmark shingles bring a whole new dimension to shingles, with a richer blend of surface granules. This gives your roof a brighter, more vibrant, and more captivating look, with a deeper color. And it allows the natural beauty of your roof to truly shine through. A perfect addition to your curb appeal.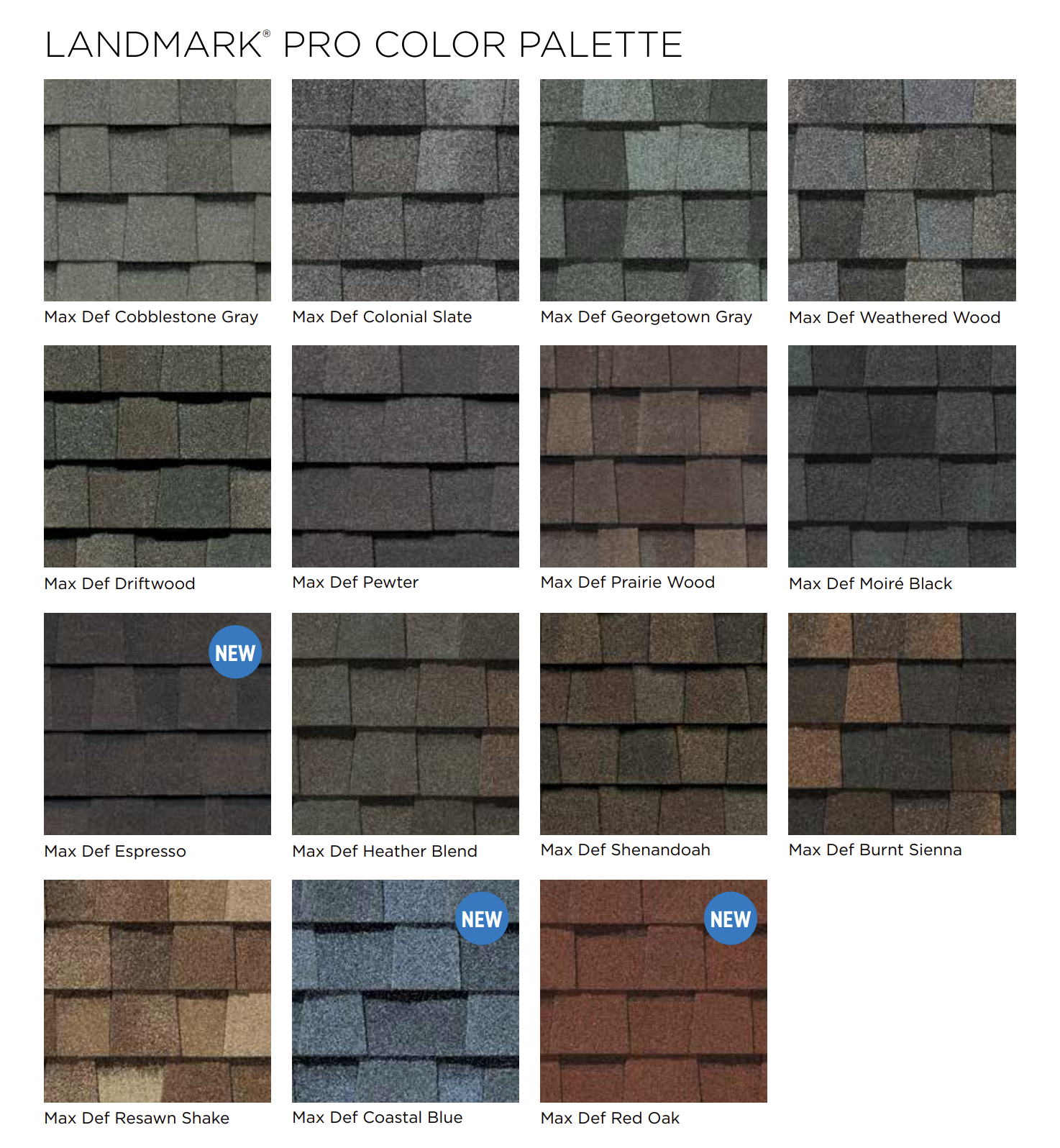 These Landmark Pro shingles are available in a range of Max Def colors, each one designed to complement and enhance the aesthetic of your home. Here is a list of the max def color palette:
Max Def Cobblestone Gray

Max Def Georgetown Gray

Max Def Colonial Slate

Max Def Weathered Wood

Max Def Driftwood

Max Def Prairie Wood

Max Def Pewter

Max Def Moire Black

Max Def Heather Blend

Max Def Shenandoah

Max Def Burnt Sienna

Max Def Resawn Shake
CertainTeed Landmark Pro Shingles provide an unbeatable combination of durability, resistance to algae, strong adhesive capabilities, easy installation, and a wide range of vibrant colors. These qualities make them a top choice for professional home builders and contractors.
Every aspect of these shingles is designed with precision and care. From the QuadraBond technology that ensures outstanding strength to the StreakFighter technology that keeps roofs free from algae, and the CertaSeal adhesive that protects against various weather conditions, each feature serves a purpose. The NailTrak nailing line simplifies installation, while the Max Def surface granules enhance the overall aesthetic appeal.
Together, these shingles not only guarantee the structural integrity of homes but also enhance their visual appeal. They are an investment that should be seriously considered for any construction project.